April 17, 2018 by: Darren Kling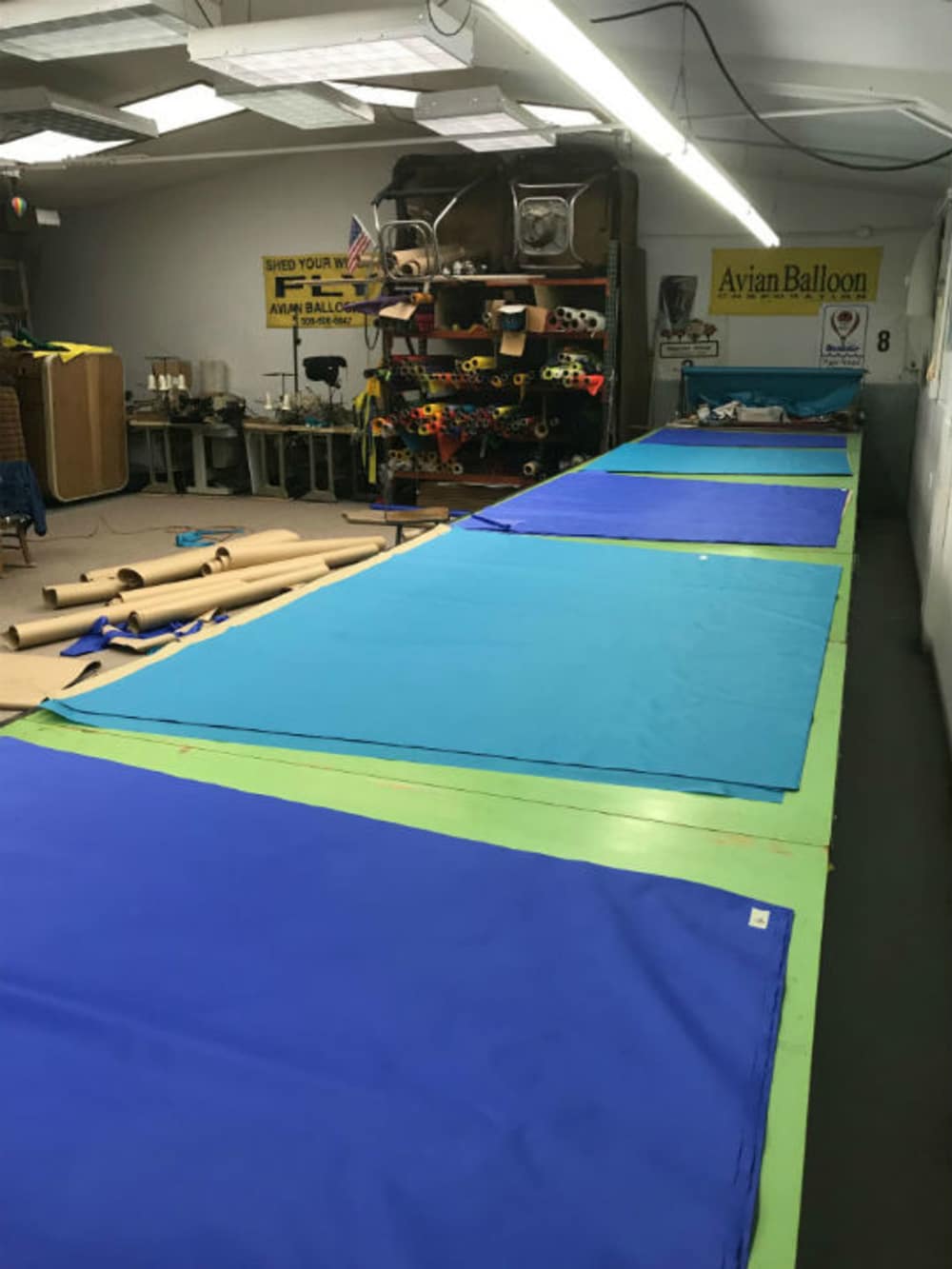 New Fabric!
Spent last weekend at Avian Balloons in Spokane WA cutting new fabric for my Artaloft Balloon. It's a bummer that I'm going to lose half of my painting in the process but at least I'm ending up with practically a new balloon. Pictured here are some of the cut panels that will be sewn in to replace the entire top half of the envelope. The light blue fabric that went bad is all being replaced with turquoise. The fabric used for hot air balloons is typically a rip-stop nylon with either a silicone or urethane coating on one side to decrease the porosity of the fabric. This particular fabric is a silicone coated rip-stop nylon.
Below Forey Walter of Avian Balloons cutting the panels. Each one has to be precisely measured and cut in order to create the rounded Balloon shape.